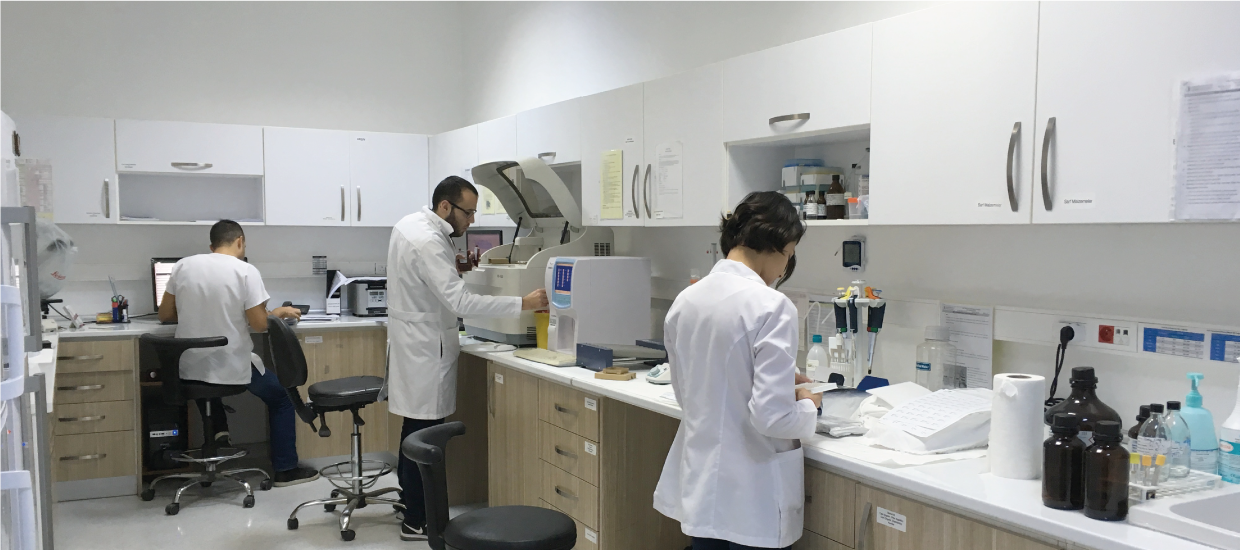 Our Diagnostic Laboratory, operates under Near East University's Faculty of Veterinary Medicine's Animal Hospital. It was established with the aim of providing analytical services for the determination and implementation of the best diagnosis and treatment methods and to provide laboratory diagnosis training, knowledge and skills for our veterinary medicine students.
Our main focus is on animal health; comprehensive laboratory services are provided by experienced and specialized academics and technicians. There is a continuous communication between our laboratory team and our specialist clinical team, so that both routine and more complicated cases can be diagnosed effectively.
Our laboratory has three main tasks;
1.Analytical Services: We provide comprehensive services in clinical biochemistry, endocrinology, haematology and serology (ICT and IFA etc.).
2.Education: In the field of laboratory diagnosis, veterinary medicine undergraduate students and doctoral students are prepared for the profession through theoretical and practical courses, case-oriented approaches, seminars and laboratory rotation.
3.Research: Our target in laboratory diagnosis with regards research projects is to contribute to the protection of animal health and to improve the knowledge and skills of our students. Our faculty actively carries out scientific research studies with laboratory diagnosis, which is an important component of clinical practice.